ICETT 2023
The International Conference on Education and Training Technologies (ICETT) is a prestigious annual event that brings together scholars, researchers, practitioners, and experts from around the world to explore the latest advancements in the field of educational technology. The conference serves as a platform for knowledge exchange, collaboration, and innovation, driving the evolution of educational practices in the digital age. The ICETT 2023 was held as a virtual event from April 21 to April 23, 2023. Attendees experienced a dynamic and interactive conference format that transcended geographical boundaries.
ICETT 2023 owes its success to the dedication of numerous individuals and organizations. The organizing committee extends heartfelt gratitude to the keynote speakers, presenters, reviewers, and volunteers, whose collective efforts ensured the conference's excellence.
Group Photo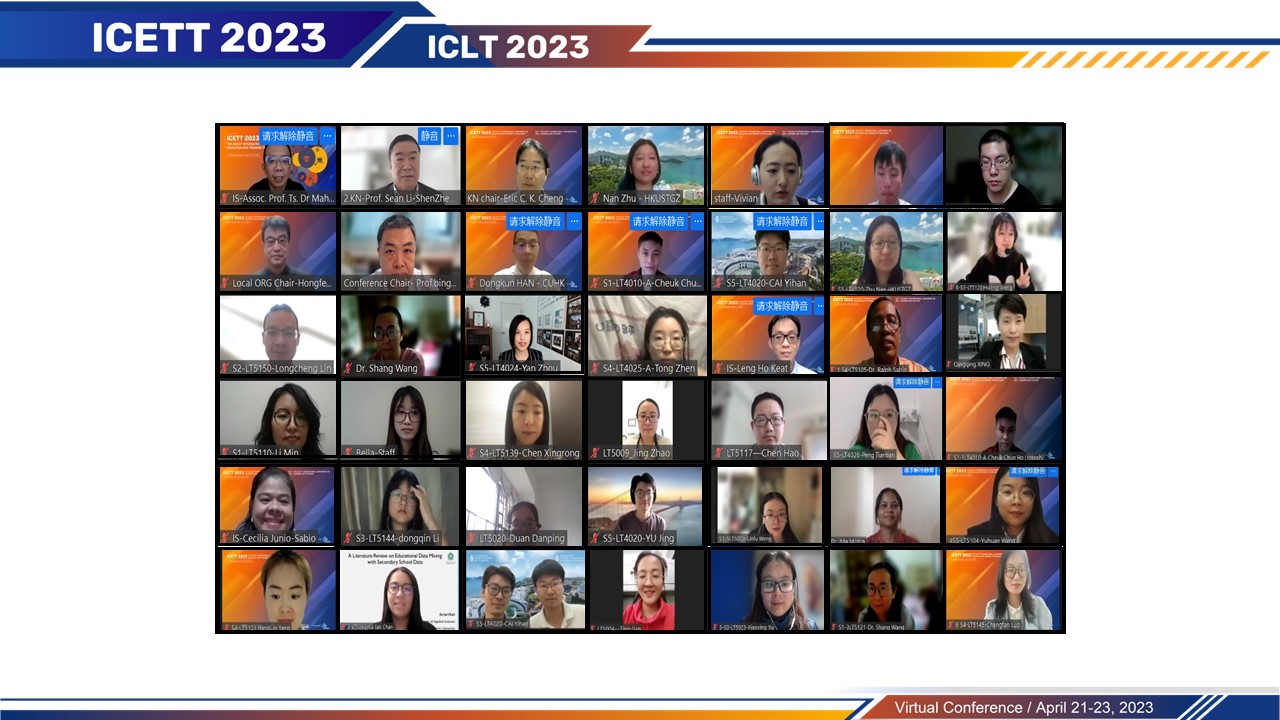 Keynote Speakers
Distinguished keynote speakers graced ICETT 2023, sharing profound insights and shaping the conference's intellectual discourse. Among the notable speakers were:
Prof. Minjuan Wang, San Diego State University, USA - Generative AI in Teaching and Training
Prof. Matthew Ohland, Purdue University, USA- Using Machine Learning and Natural Language Processing to Analyze Peer Evaluation Ratings and Comments
Prof. Sean (Shuying) Li, Shenzhen University, China- Researching Lived Experience-Emerging School of Thoughtful Pedagogy in Responding to the Technologizing World
Inivted Speakers
Technical Sessions
ICETT 2023 featured a diverse range of technical sessions, each focusing on different aspects of educational technology. Participants engaged in discussions on topics including:
Session 1: Technology-Enhanced Learning and Computer Aided Instruction
Session 2: Artificial Intelligence, Data Mining and Modeling in Education
Session 3: Flipped Classroom and Blended Learning
Session 4: Digital Education and Online Learning Analysis
Session 5: Digital Transformation of Education, Innovative Teaching Methods and Educational Management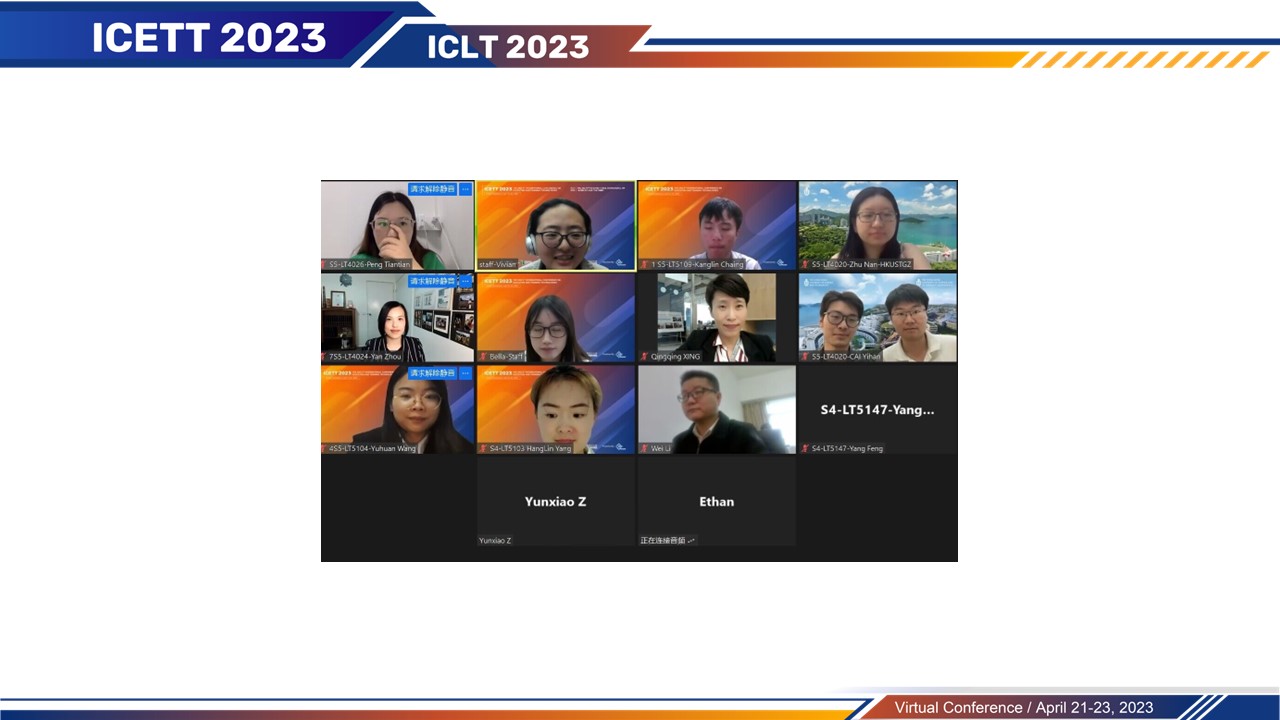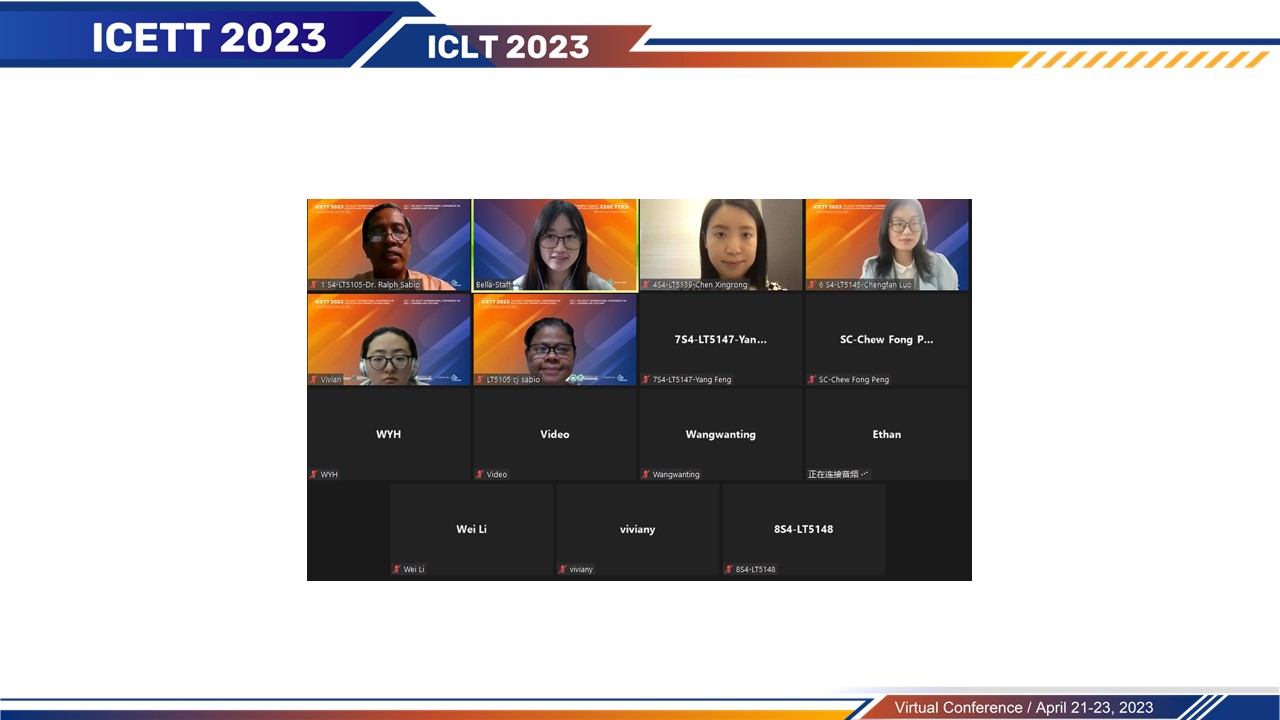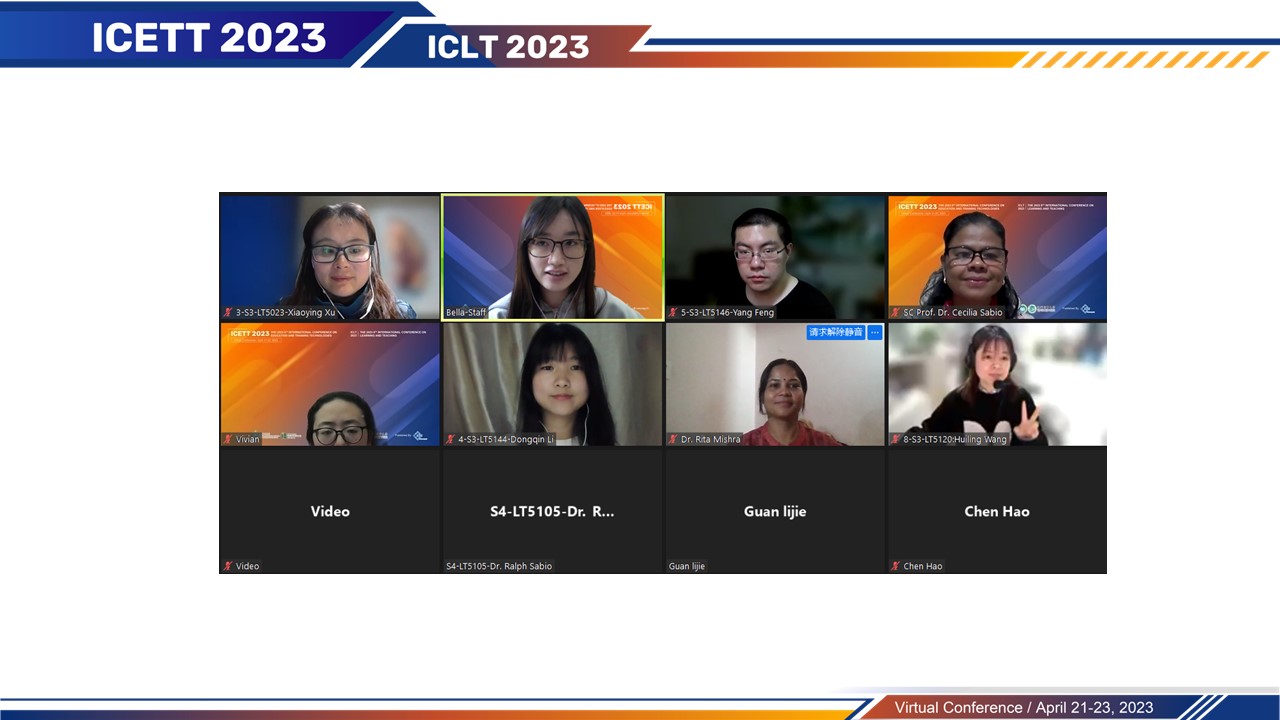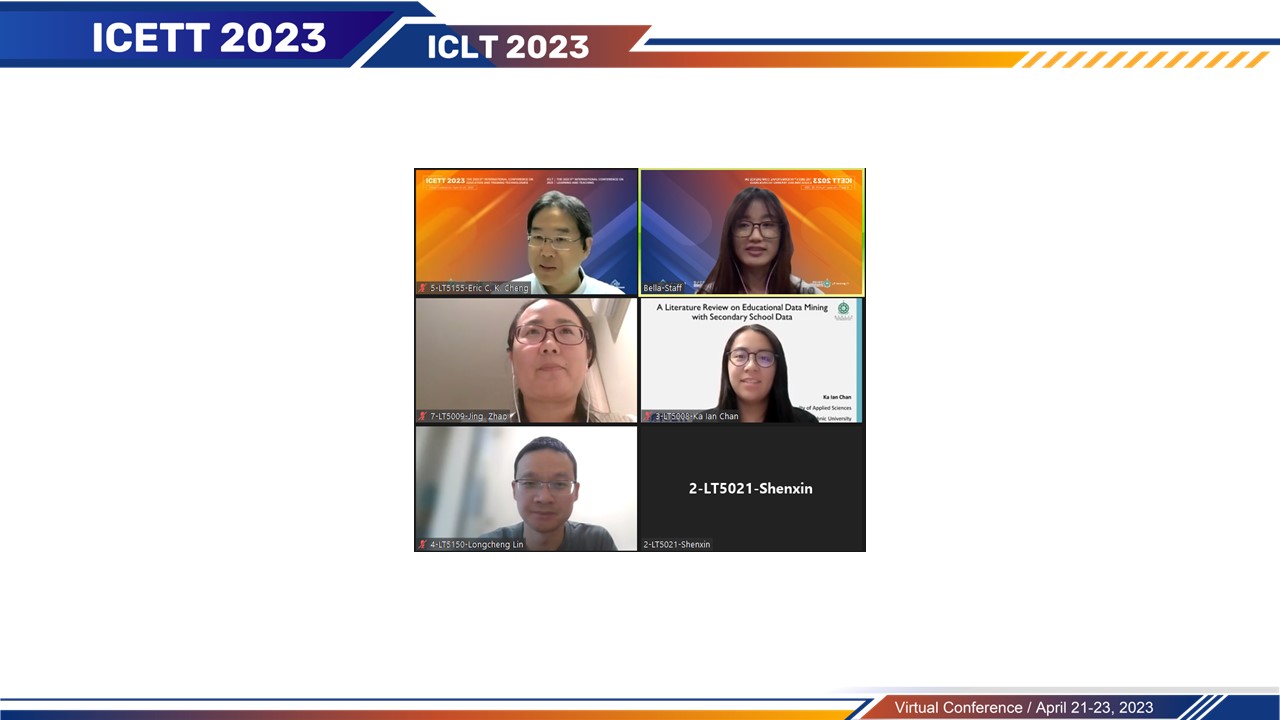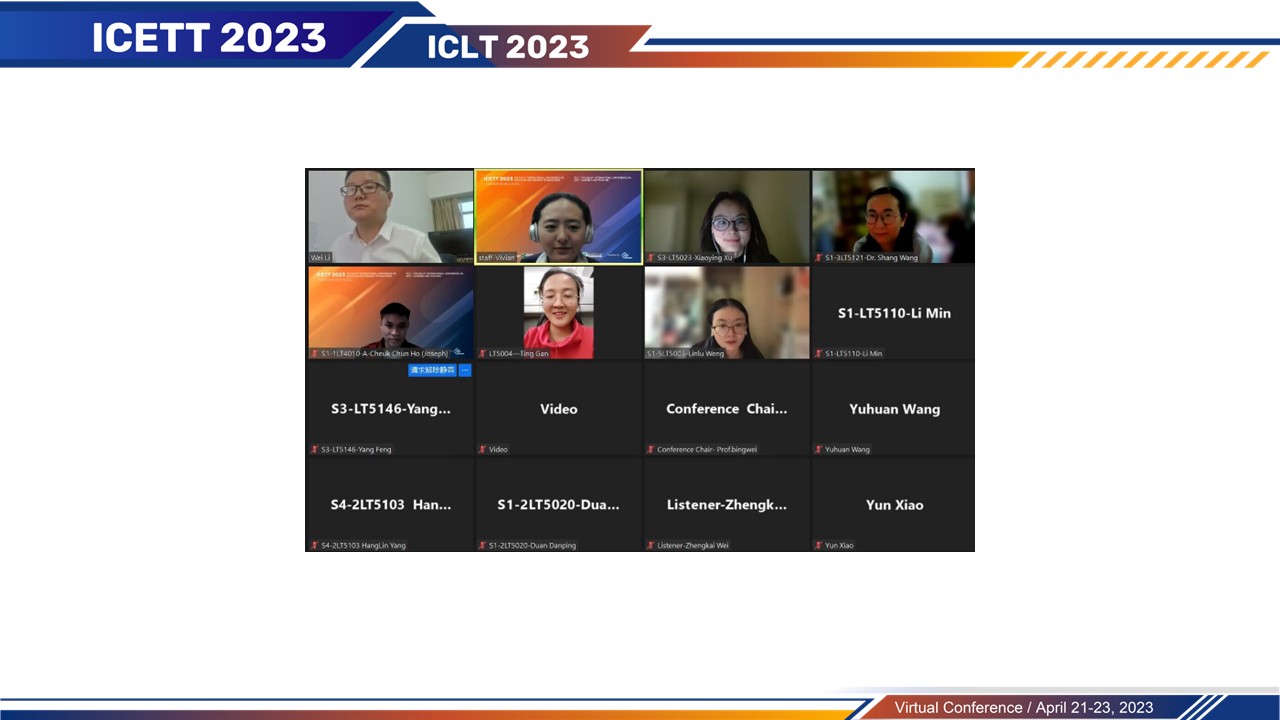 Publication Details
Accepted papers presented at ICETT 2023 will be compiled into a comprehensive proceedings volume published by ACM. This volume will serve as a valuable resource for researchers, educators seeking to stay at the forefront of educational technology advancements.
ISBN: 978-1-4503-9959-3