Best Western Premier Gangnam Gangnam
Best Western Hotels & Resorts https://www.bestwestern.com
BW Premier Gangnam http://www.bestwesterngangnam.com
Address: #139 Bongeunsa-ro, Gangnam-gu, Seoul, 06122, South Korea
TEL : +82-2-6474-2000 / FAX : +82-2-6474-2002
The hotel provide the special rate to the conference participants. For more information, please download the 2019 Fact Sheet (Rooms). If you would like to book with BW, please fill in their booking form and send to mkt@bestwesterngangnam.com directly as ICETT 2019 will not responsible for hotel booking.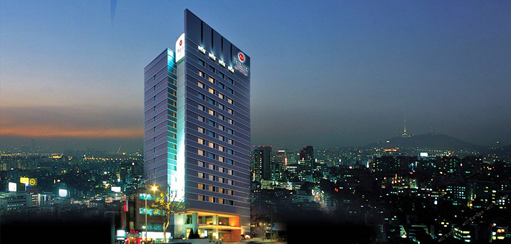 Best Western Premier Gangnam Hotel is a city business hotel. This environmentally friendly hotel is located in a superior location, adjacent to the Jiangnan District and the railway station. It is only 3 kilometers from the subway, bus and train stations, 4 kilometers from the COEX shopping mall and 6 kilometers from the magnificent Hanjiang River.
In the elegant environment, guests can experience the luxury, enthusiasm and thoughtful service. The guest room is brightly decorated with modern facilities. In such a relaxed atmosphere, guests can enjoy its comfort and convenience. Guests can go to the restaurant to enjoy fine wine and delicious food, and even the most critical taste will be greatly tempted by all kinds of delicious food.
◆ Transportation
• KAL limousine - Terminal 1 Platform : 3B, 4A Terminal 2 Platform : 17, 18, 19 (Interval: 15~20 minutes) No. 6703 - From Incheon International Airport - To Samjung Hotel & BEST WESTERN PREMIER Gangnam Hotel
• Subway from - Incheon International Airport - 70 minutes / 62 km - Gimpo Airport - 40 minutes / 24 km
• Subway to - Shinnonhyun Station(Line 9) Exit 3, 5 minutes walking distance - Eunju Station(Line 9) Exit 1, 5 minutes walking distance
Also, the hotel provides shuttle bus which is chargeale. For more information about the bus service, please download KAL Limousine Bus Service [Incheon Airport form Korea].