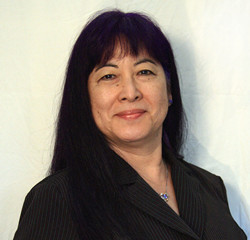 Prof. Joy Kutaka-Kennedy
National University, USA
Before entering higher education Dr. Joy Kutaka-Kennedy spent over twenty years teaching students from pre-school through high school in regular education, gifted education, at-risk education, and special education. She has taught over fifteen years at the university level, emphasizing special education teacher preparation in academic course work and clinical practice supervision. Having extensive experience with online education, course development and program evaluation, she won Quality Matters recognition for innovative course design and student engagement. She has given numerous national and international presentations on creativity and collaboration in the online venue; individual accountability in online group work; emerging technological trends in higher education; implications of generational differences and technological innovation in higher education; and the future of Artificial Intelligence, machine learning and deep learning in education. Her university faculty responsibilities include course design and oversight, field work supervision, and mentoring new faculty in higher education. Dr. Joy Kutaka-Kennedy serves as an officer of the California Association of Professors of Special Education, mentors prospective grant writers, completes program reviews for state and national accreditation, and performs editorial reviews for professional publications. She currently is working on designing new curricula to align with new state credentialing standards.
Title: Educational Crises during COVID-19: A Time of Dangerous Opportunities
Abstract: Despite all of the tragedy, losses and disruptions arising from the COVID-19 pandemic, many unexpected gifts have emerged as silver linings to our difficult experiences. Over a year ago people around the world were faced with sudden shelter in place mandates as the virus ran rampant in our cities, schools and workplaces, literally destroying lives, displacing employees and customers, and wreaking havoc in so many ways. In a matter of a few short weeks schools and universities closed, sending students and their instructors home for a new mode of teaching and learning. Businesses and workplaces closed, sending employees and customers to conduct business remotely as much as possible and feasible. Forcing students to study from home, the chaos led to some people suffering with economic hardships and mental health issues, while others managed to cope a bit better. Many quickly learned to adapt to a new way of engaging with others in online platforms while others struggled with hardware, software, and connectivity issues to gain access to the emerging paradigm of living in an online world. Those who adopted a growth mindset adapted most easily to the online transition, while those who resisted in a fixed mindset had the most difficulties. What can we learn from the best success stories of dealing with change? How do we springboard forward in maximizing the opportunities from this time of crisis? How can we embrace the silver linings of the pandemic to grow from barely surviving to comfortably thriving on the personal, societal and global levels?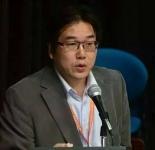 Assoc. Prof. Eric C.K. Cheng
The Education University of Hong Kong, China
Dr. Eric Cheng is a specialist in knowledge management, educational management and Lesson Study. He is currently associate professor of the Department of Curriculum and Instruction of the Education University of Hong Kong. Eric earned his Doctor of Education in education management from the University of Leicester. He has been publishing locally and internationally, with over 50 articles in various media covering the areas of knowledge management, school management and Lesson Study. He is the author of an academic book entitled Knowledge Management for School Education published in 2015 by Springer. Eric has been successful in launching more than 10 research and development projects with external and competitive funds in the capacity of Principal Investigator (PI). He received the Knowledge Transfer Project Award from EDUHK in 2014-15, Scholarship of Teaching Award in 2013-14 and Knowledge Transfer publication Awards in 2012-13 form Faculty of Human Development of EDUHK.
Title: Developing Schools' Professional Capital Through Lesson Study: A Knowledge Management Perspective
Abstract: This presentation aims to discuss the extent to which Lesson Study, a knowledge management approach, can enhance school's professional capital. Lesson Study is a form of teacher-led collaborative action research developed in Japan has been advocated internationally to improve students' learning outcomes. As a knowledge management approach, Lesson Study enables teachers to retrieve, use, share, create and store pedagogical knowledge for enhancing student learning outcomes. Professional capital in the schools refers to the intangible resources that come from the knowledge, experience and competencies of teachers, from teacher collaboration groups, and from their reflective teaching practices (Hargreaves and Fullan 2012). The presentation seeks to propose the SECI model knowledge convention model as an analytical lens to examine the way to institutionalisation of the Lesson Study within schools, and discuss whether institutionalising the Plan-Do-Check-Act (PDCA) cycles of Lesson Study in schools could enhance their professional capital, and thereby determine the utility of professional capital for enhancing student learning outcomes.
Schools in Hong Kong and in many other places increasingly operate in a competitive environment as directed by the principles of accountability and efficiency. Yet, the school's professional capital has not been fully exploited and utilised for school development. Developing a school's professional capital has the potential as an innovative approach to improve the process of teaching quality of schools, including student learning outcomes. This presentation study will attempt to discuss the process for creating pedagogical knowledge by using the Lesson Study to understand the development of school professional capital for enhancing student learning outcomes. Lesson Study articulates the relationship among the dynamic processes of knowledge acquisition, sharing, dissemination and adsorption systematically through operating the PDCA cycle that develop pedagogical knowledge.
This presentation will provide insights into applying theories of school's professional capital for enhancing quality assurance policy. Second, the knowledge management practices that facilitate Lesson Study for developing professional capital will be discussed. This will respond to the international debate of the culture and context dependent issues on using Lesson Study (Hadfield and Jopling 2016). Third, the presentation will discuss and disseminate effective knowledge management strategies for school leaders to manage school's professional capital for improving teaching quality.