Submission Guideline
English (including American, British, Canadian, etc.) is the language of the conference and of all submissions.
Submissions to ICETT 2019 must be original; submissions cannot have been published or accepted in a journal or conference proceedings, nor presented at another conference. Further, submissions must not be concurrently under consideration for publication or presentation elsewhere. If your paper has previously been published as a working paper or a pre-print, you will be asked to describe this as part of the submission process.
All completed papers will be double-blindly peer-reviewed, but the abstract will only go through blind review.
Page Limit
Each paper must be no more than 5 pages (including the abstract, figures, tables, and references). Extra pages will be charged $50 (US dollars) per extra page.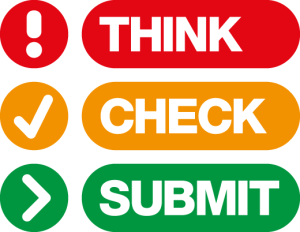 Submit Your Manuscript
Have you formatted your manuscript as detailed above and reviewed the entire submission process?

If yes, please submit your paper over. We provide the below two submission methods, please choose one submission method. Do not submit twice to avoid any inconvenience caused by dupicate submission.
1.Please submit the formated article to Iconf Conference System.

2. Or you can submit to email: icett@iedrc.net
If you have any problems with the above submission methods, you can contact ICETT 2019 Office at: icett@iedrc.net (Subject: ICETT2019 Submission Enquiry) and the conference secretary will contact you for further assistance.